The achievements of chess grand masters, musical virtuosos, and Olympic athletes hardly match what children accomplish by the tender age of three. How do children do it?
Since 1974, the Child's Play, Learning and Development Lab at the University of Delaware (formerly the Infant Language Project), under the direction of Dr. Roberta Golinkoff, has been exploring how children learn and grow. From how children develop language and spatial skills to how play can help scaffold learning, we are exploring children's marvelous minds.
Join us in the lab to answer these questions and more while teaching your child that science can be fun! You can sign up to participate here.
Recent Stories About the Lab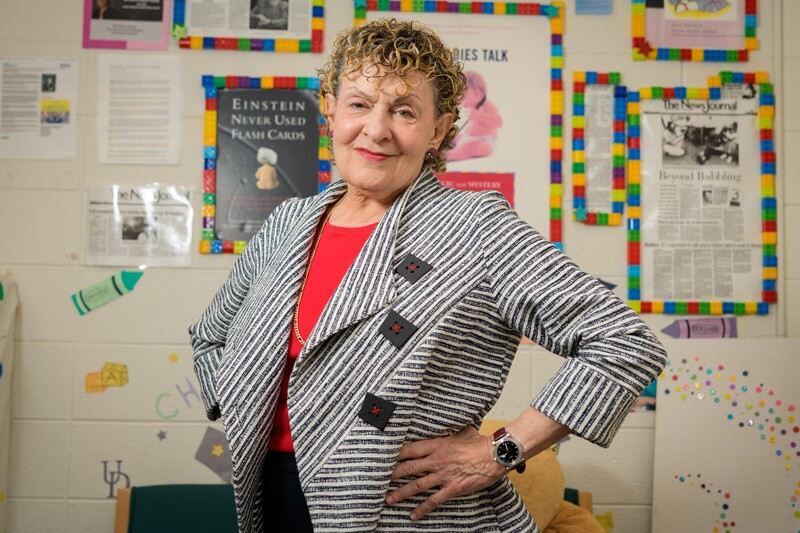 UD Professor Roberta Golinkoff one of 22 scholars elected to National Academy of Education Roberta Michnick Golinkoff, Unidel H. Rodney Sharp Chair and professor in the School of Education (SOE) and in the departments of Psychological and Brain Sciences and…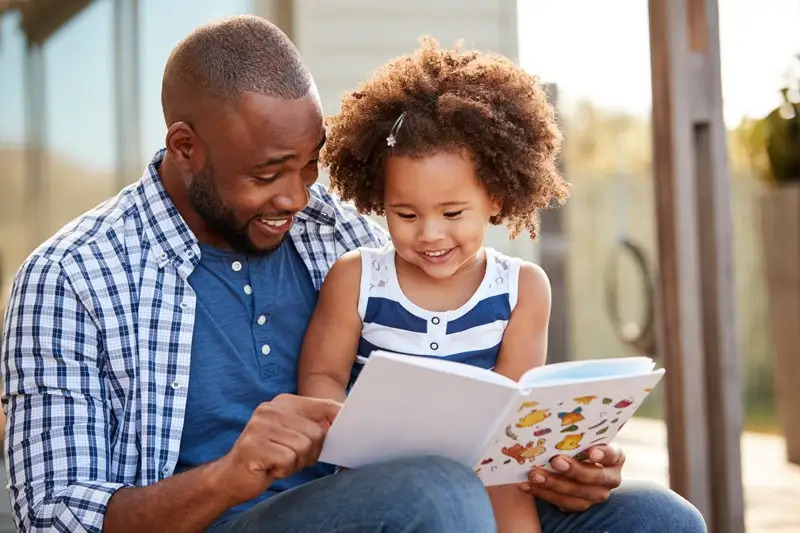 New study shows benefits of reading to children over video chat So please, oh please, we beg, we prayGo throw your TV set awayAnd in its place you can install a lovely bookshelf on the wall.— Roald Dahl in his classic…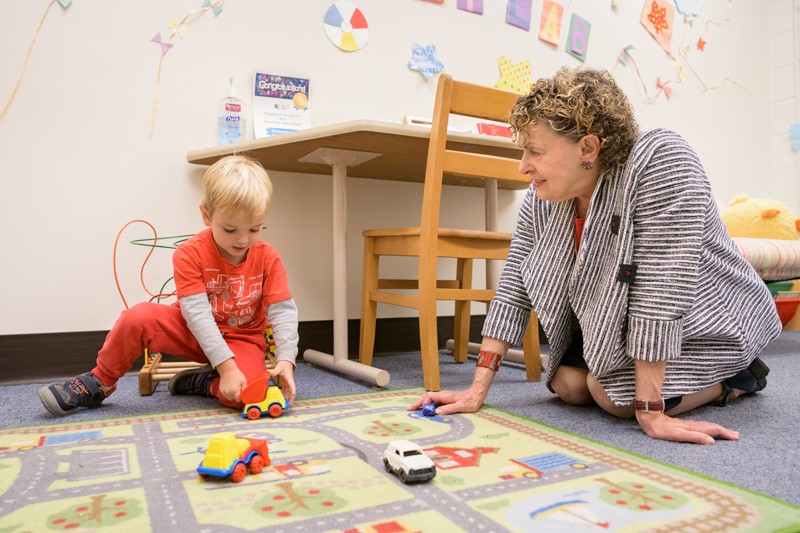 A pioneer in early childhood and infant learning, Roberta Golinkoff wants children to play more Did you know your baby is a genius?  It's a serious question, one that University of Delaware professor Roberta Michnick Golinkoff has been asking parents…