Our Team
Dr. Roberta M. Golinkoff, Director

Dr. Golinkoff holds the H. Rodney Sharp Chair in the School of Education at the University of Delaware and is also a member of the Departments of Psychology and Linguistics. She directs the Child's Play, Learning and Development Lab (formerly the Infant Language Project), whose goal it is to understand how children tackle the amazing feat of learning language. She has also started another line of research on the benefits of play. Although "play" has recently become a 4-letter word, the research suggests exactly the opposite: Children learn best through play and when their learning is embedded in a playful context. Read complete bio here.
 Lab Coordinator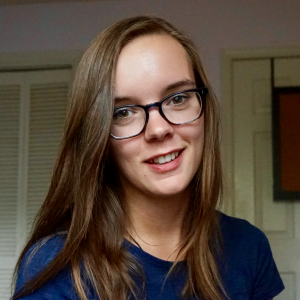 Hannah Puttre Hannah graduated from the University of Rochester with a BA in Psychology in 2016. She previously worked as a lab coordinator with Dr. Rebekah Richert studying the effects of media and fantasy on children's ability to learn and transfer knowledge, and the development of religious cognition in children. Her main research interests focus on early learning, learning through play, and early assessment and she is excited to build on these interests at the Child's Play Lab.
Post-Doctoral Fellows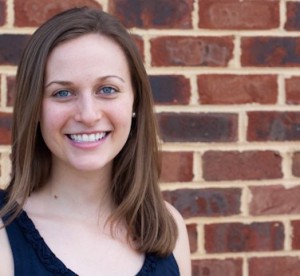 Dr. Rebecca Dore is an Institute of Education Sciences (IES) Post-Doctoral Research Fellow. She received her Ph.D. in Developmental Psychology at University of Virginia, where her research with Dr. Angeline Lillard focused on children's experiences in pretense, fiction and fantasy. Currently, Rebecca's work examines the role of fictional worlds in children's education, and how we can use these experiences to best promote learning in both formal and informal settings. Visit her website for more information.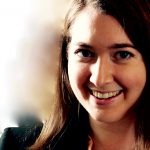 Dr. Laura Zimmermann Laura is an Institute of Educational Sciences (IES) Post-Doctoral Research Fellow. She received her Ph.D. in Psychology at Georgetown University, with a concentration in Human Development and Public Policy. There her research with Dr. Rachel Barr focused on how young children learn, remember, and transfer information from different media sources such as touchscreens. She also assessed the development of visuospatial working memory and executive functioning in early childhood. Laura's research is currently examining strategies to teach spatial skills to preschoolers in concrete and digital puzzle formats as well as the relationship between spatial skills and later math readiness. Visit her website for more information.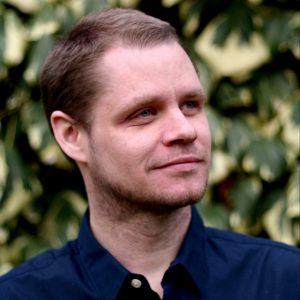 Dr. Dave Neale Dave received his PhD in Psychology and Education from the University of Cambridge in 2017, where he worked under the supervision of Dr. David Whitebread from the Centre for Research on Play in Education, Development and Learning (PEDAL). He has written policy briefings on education for the UK Houses of Parliament and worked as a consultant on play and learning for the Lego Foundation. His current research focuses on how play can enhance learning and development in infants and young children.
Graduate Students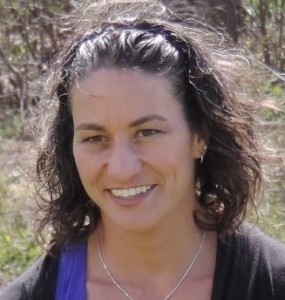 Marcia Shirilla is a third year doctoral student in the School of Education, Learning Sciences program at the University of Delaware.  She has a Master's Degree in Leisure Studies from Penn State and a Bachelor of Science degree in Forestry from Virginia Tech.  She has 17 years of experience working in the recreation industry including summer camp and afterschool programming, health and wellness programming, and facility management.  She is excited to be working on the Language for Reading project to further her research interests on how children learn through play.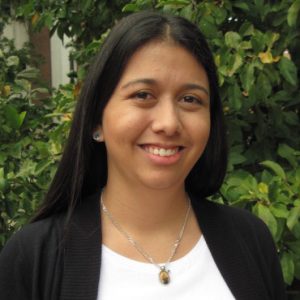 Daniela Avelar is a second year doctoral student in the School of Education, Learning Sciences program at the University of Delaware. She holds a B.A. in Psychology from Franklin & Marshall College in Lancaster, Pennsylvania. After graduating college, she worked as a lab manager in the Communication and Language Lab at the University of Illinois at Urbana Champaign where she assisted in psycholinguistic research projects. Her current research interests are bilingualism and language acquisition as well as how children learn from media and technology.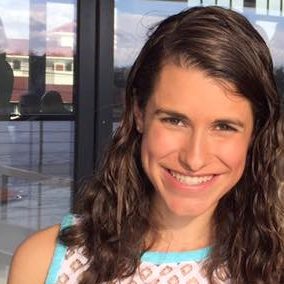 Caroline Morano  is a first year doctoral student in the School of Education, Learning Sciences program at the University of Delaware. She holds a B.A. in Psychology from College of the Holy Cross in Worcester, Massachusetts. During her undergraduate career, Caroline worked on a project looking at how children use embodiment, analogical reasoning, and gestures to learn about astronomy. Her current research interests are spatial learning, guided play, and language development in children.
Lab Alumni

Dr. Vinaya Rajan – Former postdoctoral fellow. Vinaya is now an Assistant Professor at the University of the Sciences in Philadelphia! She received her Ph.D. in Developmental and Biological Psychology from Virginia Tech. Her dissertation focused on brain-behavior associations of episodic memory and domain- general cognitive processes (i.e., attention, working memory and inhibition). She is examining how these cognitive skills relate to outcomes in specific education content areas, such as supporting early numeracy skills in preschoolers and the development of fraction skills in middle school students.

Dr. Haruka Konishi – Former graduate student. Haruka is now at Michigan State working as a postdoctoral fellow at the Early Language and Literacy Investigations Lab! She has extensive research experience in cognitive and developmental psychology. She is currently working on a number of projects that investigate how language influences perception of events. Haruka's future interests lie in teaching and research in child development. Visit her website for more information.

Dr. Brian Verdine – Former postdoctoral fellow. Dr. Verdine is now the Director of Learning Sciences at SmartyPal, where he is using his extensive research background to help make technology more effective for learning! Brian received his B.S. in Psychology from Penn State. He went on to get his Ph.D. in Developmental Psychology from Vanderbilt University, where his work with Dr. Georgene Troseth explored spatial learning from television and video games. Brian worked in our lab as a postdoctoral researcher where he focused on children's spatial skill development. 

Dr. Giovanna Morini – Former postdoctoral fellow. Dr. Morini is now running her own lab, as an assistant professor at the University of Delaware in Communication Sciences and Disorders. She received a Ph.D. in Hearing and Speech Sciences and a Graduate Certificate in Neuroscience and Cognitive Science from the University of Maryland. Her research has focused on better understanding how young children and adults process variations in speech, as well as examining whether language experience (e.g., learning one versus two languages) plays a role in the development of cognitive skills or strategies associated with linguistics tasks such as word learning and word comprehension.

Dr. Ilyse Resnick – Former postdoctoral fellow. Dr. Resnick is now working as an assistant professor of Psychology at Penn State Lehigh Valley. She received her Ph.D. in Brain and Cognitive Sciences at Temple University, as well as a specialization in neuroscience and a Teaching in Higher Education Certificate. Ilyse's research examines spatial, temporal, and analogical reasoning essential in STEM (science, technology, engineering, and mathematics) disciplines. One of Ilyse's main lines of research focuses on how people reason about magnitudes and phenomenon outside of human perception, such as geologic time and fractions.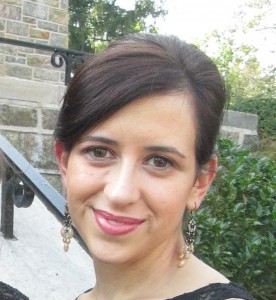 Dr. Christina Barbieri – Former postdoctoral fellow. Dr. Barbieri is currently completing up a project at Temple University before returning to the University of Delaware as an assistant professor in the School of Education in the Fall 2018. She received her B.A. in Psychology from the City University of New York and then went on to receive her Ph.D. in Educational Psychology at Temple University. There, her research with Dr. Julie Booth focused on exploring algebra learning with consideration of cognitive principles. Christina's primary line of research focuses on instructional strategies that can potentially reduce students' algebraic misconceptions. View her website here for more information.